ABOUT
Cassettify is the cassette tape for internet streaming music services. Insert it into the cassette player and push the PLAY button, then you can listen to the internet streaming music like conventional cassette tapes. Inside the cassette, the WiFi chip makes connection to the internet and starts outputting music as analog signals from the magnetic head. It is compatible with any kind of cassette player. At least a WiFi AP is available, you can play it with even portable players or car stereos.
Cassettifyはふつうのカセットプレーヤーをネットストリーミング再生装置に変える、スマートカセットテープです。カセットの中にはWiFi対応のマイコンが入っており、リアルタイムに受信した音楽ストリーミングを磁気ヘッドからアナログ信号として出力します。ポータブルプレーヤーでもカーステでも、どんなカセットプレーヤーでも使えます。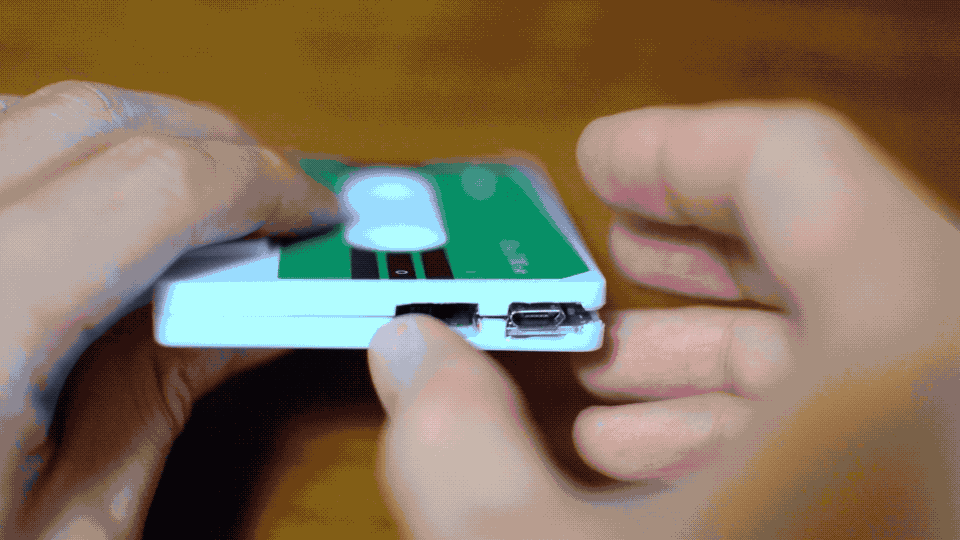 INSTANTLY WAKE-UP
Uncase the latest Cassettify and it wakes up and connects to the internet instantly. No more turn-on action required.
最新版のCassettifyはケースから取り出すと自動的に電源がONになり、ただちにインターネット接続を開始します。スイッチをONにする動作はもう必要ありません。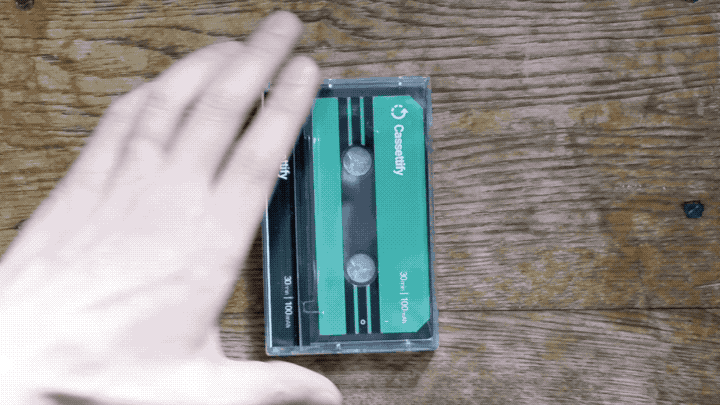 IMPLEMENTATION
Based on a cassette tape adapter, there are an ESP-WROOM-32 microcontroller, a LiPo battery and a battery charging module inside. In this prototype, the battery capacity is 100 mAh and it lasts about 30 minutes. You can charge the battery with microUSB cable. Ka-Radio32 the open source software is running on Cassettify.
カセットアダプターを改造し、内部にESP-WROOM-32マイコンとリチウムポリマー電池、そして充電モジュールを組み込みました。 プロトタイプでは100mAhのバッテリーを搭載しており、microUSBケーブルを挿して充電。フル充電で30分ほど動きます。 マイコンの上ではオープンソースのKa-Radio32というソフトが動作しています。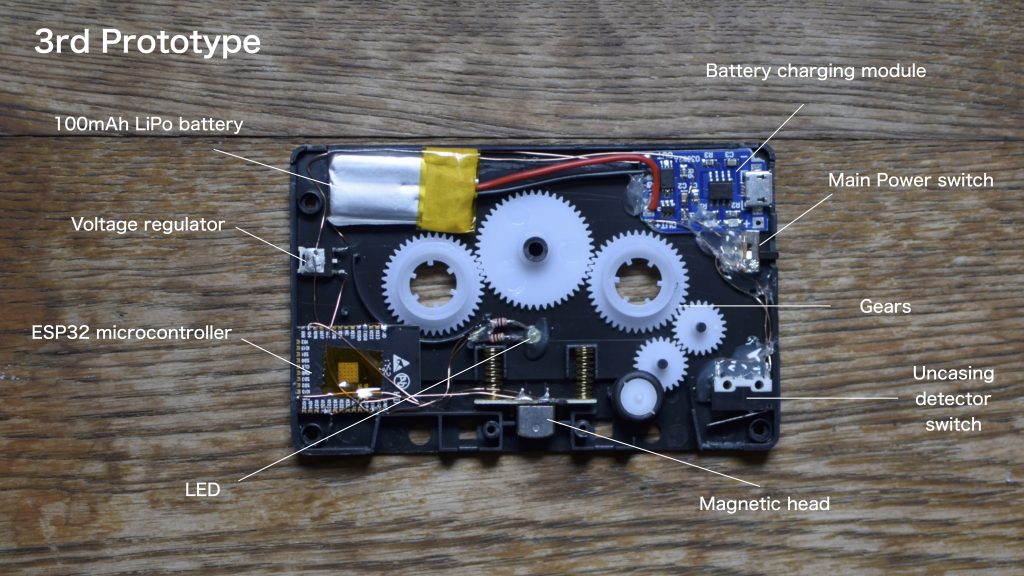 SPECULATIVE DESIGN APPROACH
Today we talk, read newspapers, take photos and listen to the music on smartphones. Every tools or activities is going to be replaced by Apps. But if smartphones had not invented, how things could be in 2018? The aim of this work is to imagine possible futures without smartphones and to speculate about the alternative world.
今日、わたしたちはコミュニケーションやニュース、写真撮影や音楽など、あらゆる行為をスマホで行っています。すべてのものごとがアプリに置き換えられています。でも、もしスマホが発明されていなかったら、この世の中は今どのようになっていたのでしょうか。この作品はスマホ以外の選択肢、別のあり得た未来について考えることを目的に作りました。